Ayasa Kajiyama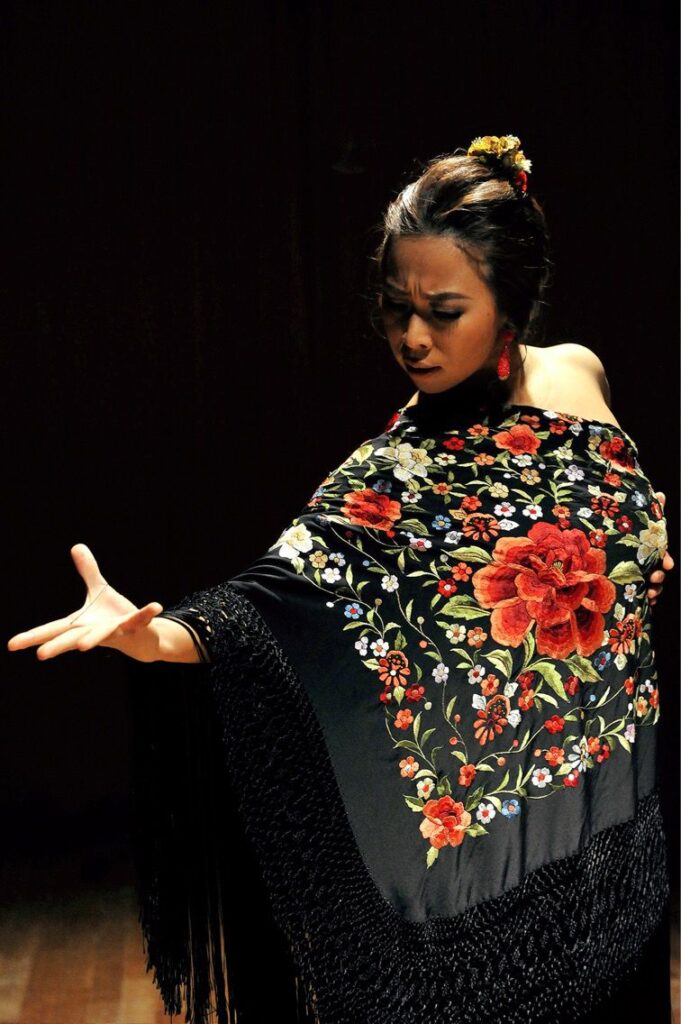 NAME: Ayasa Kajiyama
PLACE OF BIRTH: Japan
Her first approach to Flamenco took place in Tokyo at the age of 16 in Benito García´s Studio. She began her learning path with great Flamenco Dancers such as Milagros Mengíbar, Carmen Ledesma, Juana Amaya, Farruquito, Oruco and Luis Peña among others.
Awards: – 2008.Japanes Flamenco Assiation awards. (First Prize) – 2013. Maruwa Foundation Awards (First prize) – 2014. Aniya The Gipsy of Ronda Awards (Second prize) – 2017. Villa Rosa Flamenco Awards (shared First Prize and Prize from the public)
She is currently working in different places in Spain and Japan where she also shares here experience with other Flamenco Artists.