Ana Pastrana
NAME: Ana Pastrana Núñez.
PLACE OF BIRTH: Archidona, Málaga.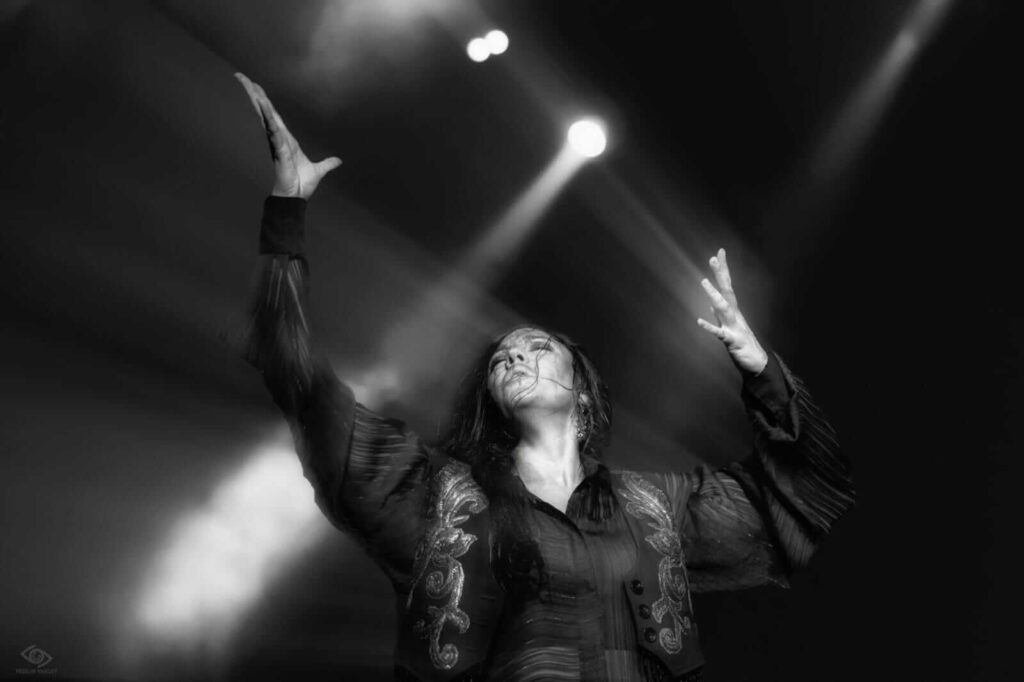 Ana Pastrana Núñez was born on May 17, 1985, and from an early age, she developed a special interest in flamenco dance.
EDUCATION
She completed her professional dance studies in flamenco dance specialty at the Professional Dance Conservatory of Málaga in C.P.D Pepa Flores.
In 2002, she was selected to join the flamenco workshop of the Andalusian Center of Dance in Seville, where she was trained by renowned teachers such as José Antonio, Ana María Bueno, Alicia Márquez, Carlos Robles, José Granero, África, Matilde Coral, among others.
She has also received training from other renowned teachers such as Manuel Maya "Manolete", Trinidad Santiago "La Trini", Eva "la Yerbabuena", Antonio Canales, "La Farruca", Juana Amaya, Javier de la Torre, Milagros Mengíbar, Elena Postigo, Domingo Ortega, and Carrete, among others.
However, she truly developed her skills by practicing professionally in tablaos and stages.
In 2022, she obtained the title "Expert in Flamencology" from UNIA.
But it is even more luxurious, and she describes it as such, to consider herself a disciple and to be able to share part of the coordination of the flamenco association and library of Maestro Ortiz Nuevo since 2010 and "to be by his side for numerous production activities and events that this entails".
AWARDS:
In 2022, she was a finalist in the IV National Dance Competition of the Lope de Vega Theater (Madrid).
In 2008, she won the first prize "Málaga Crea" from the City Council of Málaga.
In 2013, she was awarded by the Andalusian Confederation of Flamenco Associations as "Outstanding Artist in 2013".
Cristobalina Fernández Award, in 2019, from Antequera for her teaching work and involvement in the projection of flamenco, especially in the youth environment.
In 2020, she obtained the first prize of the Confederation of Andalusian Peñas at the national level.
In 2022, she obtained the National Aniya de Gitana first prize, from Ronda.
2023: Efebo de Cultura Award granted by the Hon. Ayto de Antequera.
ARTISTIC ACTIVITY
At the age of fourteen, she began to develop her art at the "Los Tarantos" Tablao in Málaga, alongside Maestro "Carrete", participating in countless festivals, flamenco peñas, and tablaos internationally, and sharing the stage with artists such as José Mercé, Juanito Villar, Rancapino hijo, David and Carlos de Jacoba, David Palomar, Pansequito, Marina Heredia, el Polaco, Pedro el Granaino, Antonio de Canillas, Virginia Gamez, or Carrete de Málaga, among others.
As a solo artist, she has participated in prestigious flamenco festivals such as "La Torre del Cante", Jumilla; Noches flamencas de Santa María, in Antequera; Festival Flamenco de Cartaojal; Riogordo; Mijas, San Pedro de Alcantara, Albacete; Cuevas de Almanzora; in the II Winter Flamenco Festival of Málaga, in 2018; with an avant-garde and current project in the "La Luz" Festival of Antequera, in 201