Conchi Maya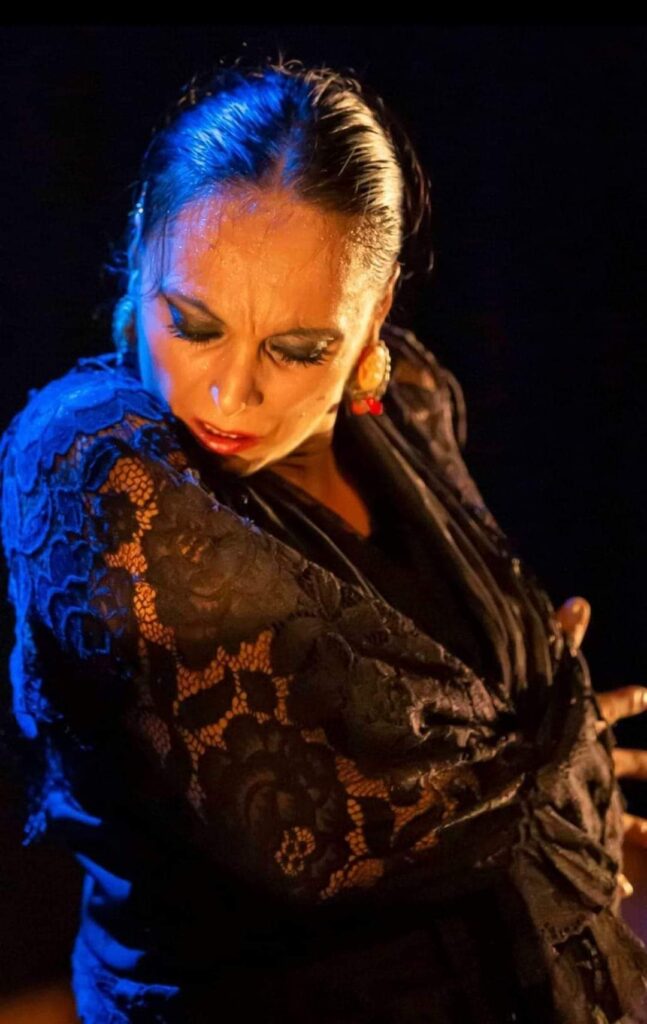 NOMBRE: Conchi Maya
LUGAR DE NACIMIENTO: Motril 1975, Granada.
Conchi Maya (Motril, Granada, 1975) grew up in a humble gypsy family where flamenco is part of everyday life. She is the daughter of Conchi Maya, from whom she takes her stage name, and Antonio Gómez, better known as "Antonio el de la Juana", a renowned guitarist from the region who never became a professional, but who took care to transmit the mysteries to her. of singing, dancing and flamenco playing.
From a very young age, her mother noticed that she danced timidly in her room when her father played the guitar. For this reason they decided to begin their academic training at the Pepito Vargas school in Malaga and at the Eva La Yerbabuena academy in Granada; an apprenticeship that took place during the early years of his childhood and adolescence.
At just 17 years old, a meeting took place that would mark the beginning of his professional career. One night when she was performing at the Peña Flamenca de Molvízar, her incipient talent seduced Lola Flores, who was in the audience, and she immediately called her father: "Prepare the girl's suitcase, and I'll take it with me. Madrid," he snapped. Thanks to the mediation of the singer, a few weeks later he entered the company of Joaquín Cortés, with whom he toured the world for four years with the show Pasión Gitana.
Since then he has danced in many countries, companies, stages and tablaos. Among her most notable works is her role as prima ballerina in the show Diálogo del Amargo by the Mario Maya Company and various relevant roles in the shows Bodas de sangre, Rango and Fuenteovejuna by the Antonio Gades Company.