Juan Moreno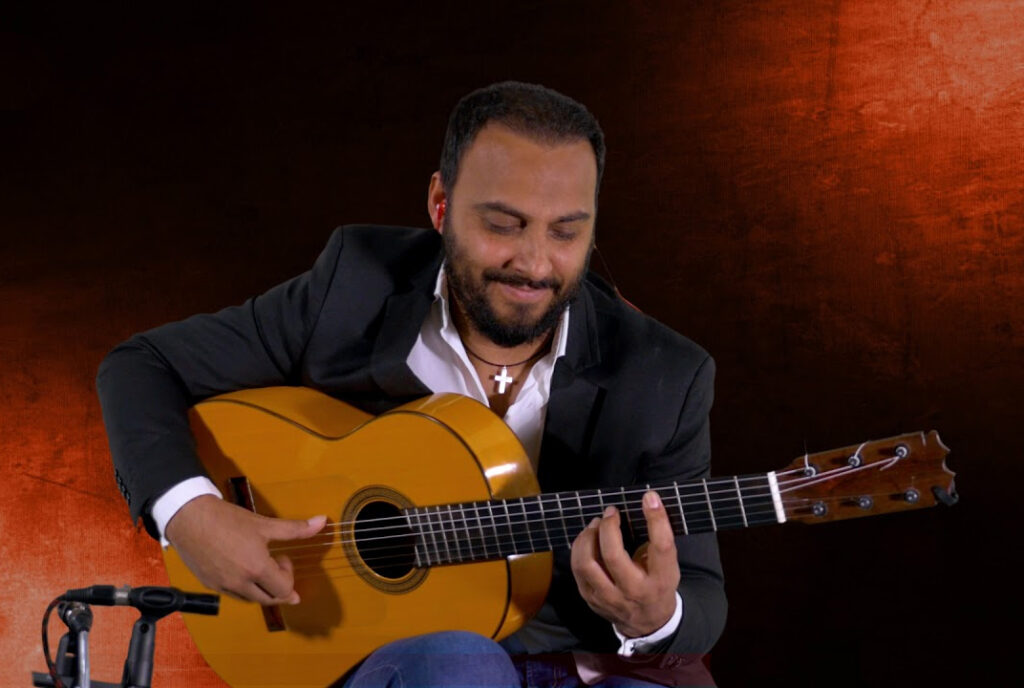 NAME: Juan Moreno
PLACE OF BIRTH: Almería
FAMILY NAME: Los Moreno
He was born in Almería in 1980 although he grew up in the province of Malaga, specifically in Marbella. At the age of 13 he began to work in tablaos and clubs in the area, gradually forming and has traveled to many countries, carrying out his artistic profession. Juan Moreno has dazzled with his guitar on stages around the world such as: at the Bullfighting Fair in Quito, Ecuador, the Sala Máxima in Paris, France, the Imperial Theater in Toronto, Canada.
He has also been lucky enough to play in countless emblematic places nationwide such as: El tablao del Carmen in Barcelona, ​​in the Albaicín in Granada or Casa Patas in Madrid. I accompany María Toledo on the 2010 album tour. He is the author of the soundtrack short film "3 Razones" by Enrique García.
He has recorded for Canal Sur, Telecinco, Antena 3 and other national television stations and has been lucky enough to accompany the great figures of flamenco. In 2017 he was a finalist in the l'hospitalet international guitar competition. In 2020 he won 3rd prize in the Solera Flamenca International Competition in Lebrija. Recording for Mundo Flamenco (Germany). Concert guitarist at the Lebrijana Caracola of 2021.